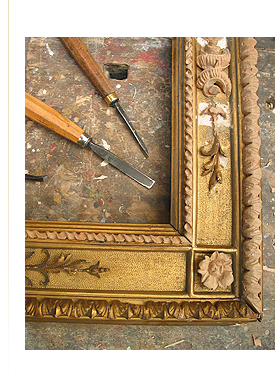 Founded in Amsterdam in 1845, the House of Heydenryk (pronounced HI-den-rike) is one of the world's oldest and most respected makers and dealers of custom and antique picture frames.
In 1936, Henry Heydenryk, Jr., the great grandson of the founder, brought the firm to the United States where it currently occupies a third-floor suite in the historic Starrett-Lehigh Building in New York City. Mr. Heydenryk established himself as one of the leading authorities on picture frames and their history, authoring two definitive books on the subject, The Art and History of Frames in 1963 and The Right Frame in 1964.
The company has a staff of expert showroom consultants and master finishers, gilders, carvers and carpenters. The artisans produce handmade reproductions and the exclusive original designs that Mr. Heydenryk created for and with the greatest artists, collectors, curators, dealers and designers of the 20th century. The firm continues to develop and create new replica styles for every period in art as well as modern frame profiles for the contemporary art and interior design fields.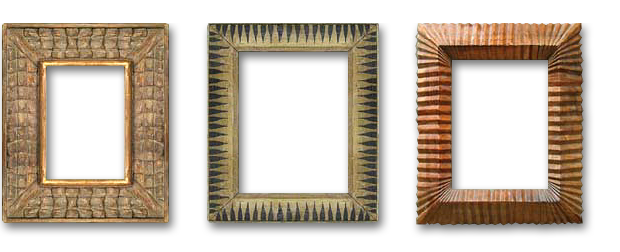 In order to maintain the highest quality control, the complete line of Heydenryk reproductions and original designs is available only through our offices in New York. Our showroom and factory are located in the same building, which enables us to work with our clientele and their artwork on site instead of sending out orders to a separate workspace.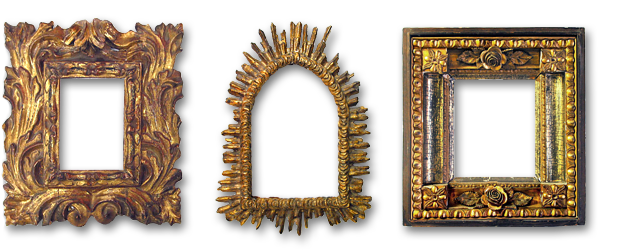 The company provides framing solutions for artwork in every medium, including paintings on canvas and board, works on paper and three-dimensional objects such as artifacts, memorabilia and sculpture. The finest archival art conservation methods and materials are used for each installation. In addition to wooden mouldings, the firm offers solutions in other materials including metal, acrylic and fabric. The House of Heydenryk is home to one of the largest collection of period frames in the country, dating from the 15th century to the early 20th century. It also has access to an international network of antique frames in every period. The House of Heydenryk offers full restoration services for picture frames and all artwork including paintings, drawings, prints and photographs.