"The frame is the reward of the artist."—Edgar Degas *
The House of Heydenryk is honored to have worked directly with many of the most influential artists of the 20th century, from such European masters as Mondrian, Dali and Leger to American legends such as Hopper, O'Keeffe and Wyeth.
We collaborated with many of these painters and developed new frame designs and finishes that were created exclusively for their work. Our firm has extensive records containing each artist's choices and directions for framing their pieces.
The following list represents a small portion of the many major artists who have visited the House of Heydenryk showroom to frame their paintings and/or photographs.
The House of Heydenryk designed and provided frames for gallery exhibitions of premier works by the following artists during their lifetimes.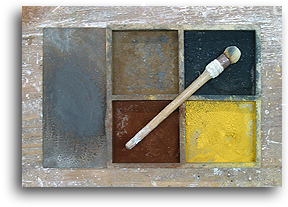 Presidential Material—Portrait Artists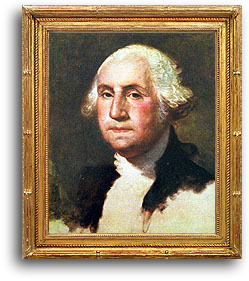 The House of Heydenryk has a long tradition of framing portraits, from the Renaissance period to the 21st century. In addition to providing picture frames for works by such European masters as Rembrandt, Hals and Velázquez, we have framed portraits by American painters such as John Singer Sargent, John Singleton Copley, Charles Willson Peale, John Trumball and Benjamin West. Our picture frames have been used on the official portraits of George Washington (by Gilbert Stuart), John Adams (by Mather Brown) and Benjamin Franklin (by Robert Feke).
We continue to work directly with the world's leading portraitists and dealers, and we are privileged to have framed commissioned portraits of every president of the United States from 1933 (Franklin D. Roosevelt) to 2009 (George W. Bush). Many of these paintings can be seen in the White House and the National Portrait Gallery in Washington, D.C. Recent subjects who used Heydenryk frames include General Colin Powell, Secretaries of State Madeleine Albright and Condaleezza Rice, Supreme Court Justice Sonia Sotomayor, Secretary of Defense Robert Gates, Chairman of the Joints Chief of Staff Admiral Michael Mullen and Oscar-winning actor Christopher Plummer.
* This much repeated quote was first popularized by Mr. Heydenryk in his interviews and promotional material in the 1950s. Mr. Heydenryk heard the statement from his good friend, the famed French painter Moïse Kisling, who in turn heard it from the great Degas.